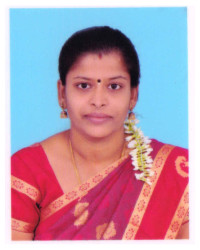 Dear Students
It is my  privilege to be the Principal of Sashank Educational Trust.
 The college
 was established in 2014 and affiliated to  Dr.MGR Medical University, Chennai. Sashank Educational Trust has come a long way in adding new dimensions in the Allied Health Sciences. Our mission is not only to produce good graduates but to produce good leaders and good human beings with a feeling of compassions and social service.
The institution occupied a premier position among  Allied Health colleges, with excellent facilities and well  qualified faculty.
The students are encouraged to interact freely with faculty and be educated in a congenial environment.
We emphasize on hands-on training in clinical skills for which we have established fully equipped standard  Labs.Our  100 beded multidisciplinary Hospital also gives ample oppertunities to our stuents to learn practically .
 All  efforts are made to  impart the quality of education on one hand and enhance the confidence of students to apply his newly acquired skills and techniques on the other hand.
I am hopeful that our student will feel the difference in the techniques of education adopted here.
 I welcome  you all to join our college  and wish you success through your  academic journey at  our college.
WITH BEST WISHES,
Principal